Top Rated SEO Agency in Pakistan
We put your website right where your ideal customers can see it. Using our SEO expertise, we ensure that people looking for your products or services can easily find your website. This drives relevant traffic to your site, resulting in increased sales.
93% of Global Traffic comes from Google Search
When people want to buy something, they often use Google to find businesses that sell what they need. However, about 75% of people don't go beyond the first page of search results. This means if your business isn't near the top, customers won't see you, but they'll see your competitors. Search Engine Optimization (SEO) boosts your business's position in the search results, so you're visible again. This brings more people to your website who are interested in buying from you.
SEO Services for Long-Term Growth Work with an Agency that Handles it all
We provide a full SEO service in Pakistan that ensures results, covering everything from creating content to developing your link strategy, handling your social media. Throughout each stage, we clearly describe our actions, reasons, and expected outcomes. Our traffic generation process isn't a hidden trick – we share all the details with you. Our exceptional achievements are thanks to a tried-and-true method and careful focus on every detail, made possible by our team of experts in various fields. Connect Solutions stands out as a top SEO company in Pakistan. Enlist our skilled SEO experts who have won awards to double your natural website visitors. Schedule a call to discover how we can create an effective SEO plan for your company. We've crafted our services to elevate your website's position in search outcomes. Allow us to assist you with SEO services right here in Pakistan.
Higher Rankings More Traffic & More Conversions.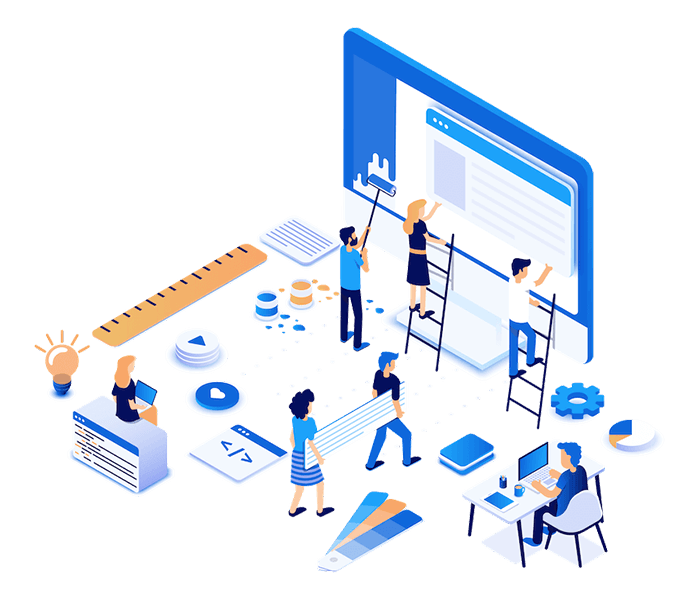 We Are A Full Service SEO Agency
In the digital age, establishing a robust online presence is crucial for businesses to thrive and succeed. With the growing reliance on the internet for information and services, having a strong visibility on search engines is essential. This is where Connect Solutions, a leading provider of SEO service in Pakistan, comes into play. Our tailored strategies are designed to enhance your website's search engine ranking, drive organic traffic, and ultimately boost your business's growth in the dynamic online landscape. We are a full-service Lahore SEO agency, serving clients across the globe! If there's an SEO service that you require that isn't listed below, let us know, and we'll incorporate it into your bespoke SEO strategy!
The Power Of SEO In the Pakistani Market
In a country as diverse and competitive as Pakistan, the significance of SEO services cannot be overstated. With a population that is becoming increasingly digitally connected, businesses have the opportunity to tap into a vast online consumer base. However, the intense competition also means that standing out requires strategic and dedicated efforts. Connect Solution's expert SEO services in Pakistan are geared towards helping businesses navigate this complex landscape and establish a solid online footprint.
Navigating The Pakistani Search Landscape
In Pakistan, search engines are the primary gateways through which consumers discover products and services. Whether it's finding local businesses or researching products, a substantial portion of the population relies on search engines like Google to fulfill their needs. This is where Connect Solution's SEO services in Pakistan come into play. By optimizing your website for relevant keywords and ensuring a prominent position in search engine results, we help your business become more visible and accessible to your target audience.
WHY ARE WE ONE OF THE LEADING SEO
COMPANIES OR FIRMS IN PK?
We at Connect Solutions are proud to be among the top SEO firms in Pakistan. So what distinguishes us from others? Here are a few reasons:
With years of expertise and a lot of knowledge in the business, our team of SEO professionals can offer clients custom solutions that generate profits. When it comes to SEO, we use a data-driven methodology, using analytics to track the efficacy of our strategies and make changes to improve results.
We also place a high priority on transparency, giving our clients frequent updates and data so they can track the development of their projects. Because of our competitive and inexpensive pricing, companies of all sizes may enhance their online presence and expand their customer base. Why then wait? Choose us (Connect Solutions) with confidence for your SEO requirements.
Frequently Asked Questions (Faqs) About SEO Services in Pakistan
Lets Get Started
Your Project